During the CTSMA 2016 Fall Business Meeting, the CTSMA Executive Board voted to hire Lobbyist Jim Paolino again, and start the process of raising a bill for the 2017 CT Legislative Session. The bill would be to allow CMA(AAMA)s & RMA(AMT)s in CT to be able to administer vaccines. The CTSMA also will be working with AMT throughout the process. Updates will be posted regularly to this page. Please check back often for updates. Any questions or if you are willing to help on the CTSMA Public Policy Committee, please contact CTSMA Public Policy Committee Chair Holly Martin, CMA(AAMA) at ctsmapublicpolicy@gmail.com
2017 CTSMA PROPOSED BILL 6025
General Assembly
Proposed Bill No. 6025
January Session, 2017
LCO No. 2487
*02487*
Referred to Committee on PUBLIC HEALTH
Introduced by:
REP. SRINIVASAN, 31st Dist.

AN ACT ALLOWING MEDICAL ASSISTANTS TO ADMINISTER MEDICATION UNDER SUPERVISION.
Be it enacted by the Senate and House of Representatives in General Assembly convened:
That title 20 of the general statutes be amended to permit medical assistants to administer medication under the supervision of a physician or an advanced practice registered nurse.
Statement of Purpose:
To allow medical assistants to administer medication.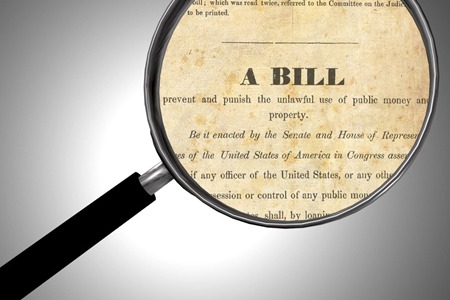 Public Health Committee Hearing Update
UPDATE: The CTSMA would like to provide an update on HB 6025. It appears by all accounts that the hearing went well. Thank you for all your efforts in making that happen. Yesterday, our lobbyist had the opportunity to meet with the Chairs of the Public Health Committee. They seemed very positive about the chances of moving forward this year. They informed him that their current plan is to vote on a bill that allows for vaccine administration to all age groups, by properly trained and credentialed assistants. They are working off the language provided by this group on who the bill will apply to. In other words using our proposal, but limiting it to vaccines only. As we discussed in other years, and earlier this year with our lobbyist, we ask for a lot knowing that as a compromise, they will pair down the ask. He believes that we have a majority of votes to move forward. Also, the original bill was proposed by Rep. Srinivasan. This week we picked up a co-sponsor. Rep. Nicole Klarides-Ditria, which is great news.
Next steps: The final language will be drafted as the Chairs have directed. Once drafted, the committee can hold a vote to approve. The next step will be to the House floor. Now we need to start our grassroots campaign directed toward the public health committee members. We are now asking EVERYONE to write a letter to ALL members of the Public Health Community and ask why they should support HB 6025. Click on the link below for a list of all the Public Health Committee Members.
Legislation Update 2-18-2017
A Message From Holly Martin, CMA(AAMA), CTSMA Public Policy Chair
It is legislation time again and the Public Health Committee has started looking at bills. I need your help to get the bill passed this year. Representative Srinivasan from the 31st District, who has supported us in the past few years has proposed this bill for us. I will attach the bill that AMT and AAMA put together to elaborate on what Rep. Srinivasan proposed. We agreed this would be the most favorable bill for everyone involved and most likely to get passed without too much opposition. It's not perfect, by any means, but it is a start. We need as many as possible to respond with a letter so they know that we are sincere about this bill and that you as a Medical Assistant want this proposal and support it.
On Wednesday, February 22, 2017, at 10:30 A.M. in room 1D of the Legislative Office Building(LOB) in Hartford the Public Health Committee will be holding a public hearing on our bill HB 6025. We need everyone possible to submit electronically a testimony in Word or PDF format no later than 4 P.M. on Tuesday, February 21 via email to phtestimony@cga.ct.gov or you can send them to our lobbyist at jpaolino@halloransage.com. If you can't send electronically you must submit 10 copies of your written testimony no later than 9 A.M. on Wednesday, February 22 in Room 3000 of the LOB. You can address your letter of testimony to the General Assembly 2017 Public Health Committee. Our lobbyist would like letters of testimony to say that you support this bill because all other states allow their Certified Medical Assistants to administer medications because we have the skills to do it. You can also give them the reason you feel we should. Elaborate on the education that we go through to achieve our CMA(AAMA) status. You can also put how it would impact you at your job and the benefits it would reap for your office.
If anyone is interested in coming to the hearing and testifying in person I need to know by Tuesday morning so our lobbyist can sign you up on Wednesday morning. It is an experience to be there and see how this all works. I could use your support as well. Our Bill is # 12 on the list to be discussed so if you can come please show up around noon and if you wish to learn more come at 10:30. If you have any questions contact Holly Martin at ctsmapublicpolicy@gmail.com. Thank you for your support and I hope to see you at the hearing on Wednesday
The Public Health committee is planning to advance our bill shortly and the Vote count looks good. The chairs changed the draft of the bill and have changed it to limit medications to vaccines only, which we expected. They also put an age limit on it 18 years and older which the pediatricians are not happy about. They believe with these changes they can get the bill passed and then they can revisit it again next year with evidence that things are going well. The CTSMA knows this is not the ideal bill we wanted but it is a start. The lobbyist is still working to get the age portion of the bill lowered. The chairs wanted a bill that they were confident would become law. The CTSMA believes they want to use this as a trial run. If there are positive results with the vaccines then each year they could expand a little. The CTSMA thinks the structure of the bill is good. No, it is not perfect, by all means, but it is a start.
This year we have so much more legislative support then we have ever had. Keep writing to your legislators and let them know you support this bill PHB6025 and give them reasons why you feel the CMA should be allowed to administer medications and how much training we have and also how many other states in the country can give medications. We need everyone's support here numbers matter. If we can't show that you as a medical assistant don't have the time to support your profession then why should the legislators take their time to deal with this matter? Numbers matter and out of almost 400 members there were only maybe 12 of you who wrote letters to testify. We need to show we want this for our profession so when this bill gets passed in the House we will need all members to send letters to our legislators to show we want this passed. The nurses win out every year because they come out in numbers and support their profession. We need to follow suit and get on board here. The CTSMA has worked very hard the past three years and spent over $15,000 of our money to get this passes. Unfortunately, we are not getting the support from the membership. All the CTSMA can say is if you want to be able to practice what you learn in school in this state then all of you need to start fighting for it! So the CTSMA pleads to you to write those letters to the members of the Public Health Committee and show your support for PHB 6025.Click on the link below for the contact information of the members of the PHC.
Legislation Update 3-13-2017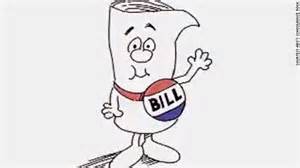 OUR BILL HAS BEEN RAISED
CT HOUSE OF REP BILL HB 6025
AN ACT ALLOWING MEDICAL ASSISTANTS TO ADMINISTER MEDICATION UNDER SUPERVISION
The CT Society of Medical Assistants has positive news to announce regarding legislation. We have passed the first hurdle of four. Our Bill HB #6025 has passed through the Public Health Committee and now will move onto the second hurdle, the House. Even though the current wording of our Bill only allows for us to give vaccines to patients 18 years and up, we still fighting. There are a few legislators who feel that we should be able to give all medications just like the other 48 states with no age limitation. If we can show in numbers that we want this to happen, it will make all the difference. The legislators that we have in our favor are still fighting for us. This could raise enough noise to help get the wording changed in our favor.
Now it is your turn to shine. We need all CMA(AAMA)s, RMAs, Mds, APRNs, PAs, and anyone else who supports HB 6025, to write letters to your Representatives and Senators letting them know how important this is to have HB 6025 move forward. We need to show our legislators that we are willing to fight for what is right in this state. The CTSMA has so much support behind us this year, please don't let us waste all this support. Write or email your legislators now and let them know why you feel we should be allowed to practice what our profession teaches us. We need to be able to practice to the full scope of our abilities.
Act now CMA(AAMA)'s and RMA's!
Support in numbers proves our point.
Click on the link below to the website to find our Legislator and their email and mailing addresses along with the bill as worded right now.

FIGHT FOR YOUR RIGHT
WRITE YOUR LETTER TODAY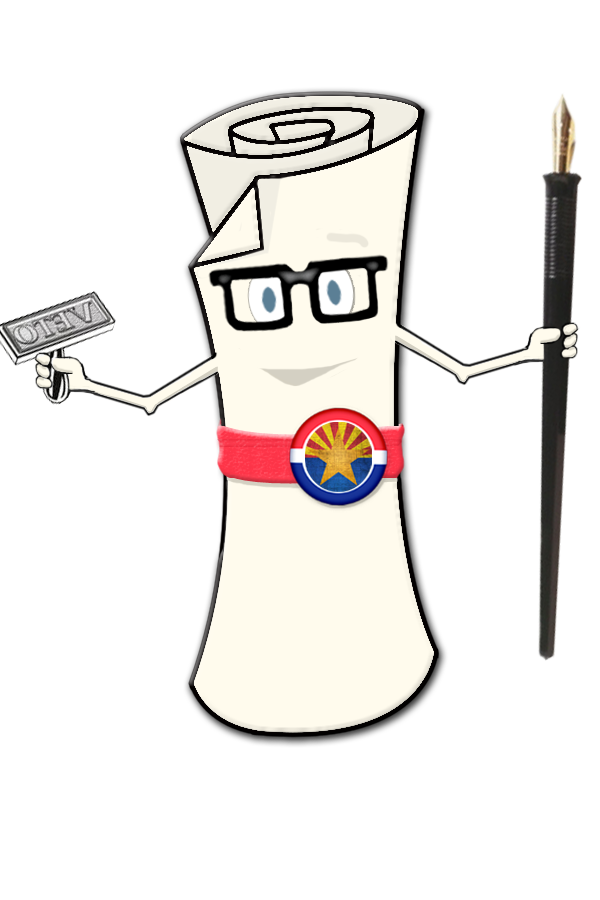 UPDATE on BILL HB 6025- An Act Allowing MA to Administer Medication Under Supervision.
Our Bill is getting ready to be voted on next week in the House of Reps. We need all the help from our members and members from other states that already have the right to administer to write letters of support.
FIGHT FOR YOUR RIGHT! WRITE YOUR LETTER TODAY!
Click on the link below to find you local House Rep or if out of state, please email letter to CTSMA Public Policy Chair Holly Martin, CMA(AAMA) at ctsmapublicpolicy@gmail.com